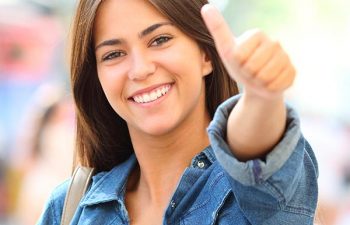 Do you have a middle schooler or high schooler in the band? Playing a musical instrument can be an excellent outlet for your child. Not only does learning an instrument enhance cognition and improve focus but it can also provide a built-in social network for your teen and help them channel that adolescent energy. Unfortunately, playing an instrument can also impact the integrity and health of your child's teeth, mouth and jaw if caution is not taken.
At The Pediatric Dental Team, we love to hear that our young patients are playing in an instrument. However, we do want parents to have the following dental risk factors on their radar as they schedule band concerts on their calendar:
Bacteria and Sickness
Unless your child is playing a string instrument, you've got a spit-collecting musical machine to contend with. It doesn't take long for bacteria to harbor on the mouthpiece of a brass or wind instrument, which means frequent cleanings are critical. Molds, yeast and harmful bacteria that linger on your child's instrument can contribute to health problems ranging from viruses and asthma to bad breath, decay and other issues.
Lip and Tooth Trauma
It takes some notable force against the lips to produce a good sound, especially in a trumpet, baritone or other brass instrument. Unfortunately, this extra pressure can cause complications within delicate oral tissues, growing teeth and/or orthodontic appliances inside the mouth. Consider purchasing a soft acrylic guard to protect your child if he or she is wearing braces and participating in the band. Be mindful of lip abrasions and cold sores that may reappear in the same area due to contact with the instrument's mouthpiece.
Head and Neck Issues
While a stringed instrument eliminates the risks associated with using the mouth to create music, there are still things you should be aware of if you have a child who plays the violin, viola or cello. A stringed instrument might not foster oral bacteria, but it can require an awkward position to play, especially if your teen has poor posture. In addition, some stringed instruments that are held against the neck and jaw can contribute to, and even worsen, cross-bites and overbites.
Choosing the Right Instrument
Of course, the more active your child is in the band, the greater their risk for the above-mentioned dental problems. If you have a teen that practices an instrument daily, make sure you let our dental team know so that we can also be on the watch for any issues in and around the mouth. Last but not least, make sure your child is playing an instrument that fits their needs.
Yes, there are right and wrong instruments for your child that will be based on their unique size, finger/hand strength and teeth structure! Make sure to work with a qualified band director or musical professional before choosing an instrument. This can drastically lower the risk of compromising any structural integrity of their teeth, jaw and neck.
Call The Pediatric Dental Team today to learn more about how your child can keep a healthy smile during extracurricular activities, including the school band.
Posted on behalf of Pediatric Dental Team
2010 South Juniper Street
Philadelphia, PA 19148
Phone: 215-334-3490
Mon: 8:00AM – 4:30PM
Tues: 8:00AM – 4:30PM
Wed: 8:00AM – 4:30PM
Thu: 8:00AM – 4:30PM
Fri: 8:00AM – 1:00PM