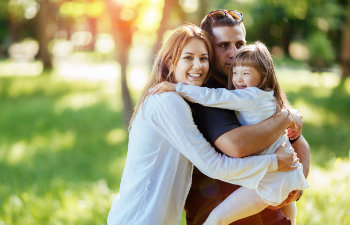 Welcome to The Pediatric Dental Team, where we are committed to providing comprehensive and compassionate dental care for all children in Philadelphia, including those with special needs. We understand that every child is unique, and we strive to create a safe and comfortable environment for children of all abilities. We never want dental care to be a source of dread, stress or avoidance for parents who have special needs children. Here is a closer look at the importance of dental care for special needs children and how our specialized approach ensures healthy smiles for these remarkable individuals.
Individualized Approach
Special needs children require an individualized approach to dental care. Our dental team takes the time to understand each child's specific needs, medical history, and sensory sensitivities. We work closely with parents, caregivers, and healthcare professionals to develop a customized dental plan that addresses the child's unique requirements and ensures a positive and stress-free experience during dental visits.
Sensory-Friendly Environment
A sensory-friendly dental environment is crucial for special needs children. We create a calm and welcoming atmosphere, paying attention to factors such as lighting, sounds, and textures. Our team is trained to accommodate sensory sensitivities, providing a soothing and non-threatening environment that promotes trust and comfort. We encourage parents to share any specific sensory needs or concerns, allowing us to tailor the dental experience accordingly.
Communication and Social Stories
Effective communication is vital in providing dental care for special needs children. Our dental team utilizes various communication techniques, including visual aids, social stories, and simplified language, to ensure clear and concise instructions. Social stories are particularly helpful in preparing children for dental visits, helping them understand what to expect, and reducing anxiety. We also encourage parents to share any communication strategies that have worked well for their child, enabling us to establish effective communication channels.
Patience and Flexibility
Patience and flexibility are paramount when caring for special needs children. Our dental team understands that each child may require additional time, breaks, or adjustments during dental procedures. We prioritize the child's comfort and well-being, ensuring a relaxed and unhurried dental experience. Our dental professionals are skilled in recognizing signs of discomfort or distress and are adept at adapting treatment approaches to meet the child's needs effectively.
Collaborative Care
We believe in collaborative care for special needs children. Our dental team works closely with parents, caregivers, and other healthcare providers to ensure comprehensive and coordinated care. We value the expertise and insights of parents and caregivers, and we encourage open communication and shared decision-making throughout the dental treatment process. This collaborative approach helps us tailor treatment plans, provide necessary accommodations, and support the child's overall oral health.
Learn More About Special Needs Dentistry in Philadelphia
At The Pediatric Dental Team, we are dedicated to providing specialized dental care for children with special needs. We understand the unique challenges and requirements these children may have, and we are committed to ensuring their oral health and overall well-being. By offering an individualized approach, creating a sensory-friendly environment, employing effective communication strategies, and embracing patience and flexibility, we strive to make dental visits a positive and empowering experience for special needs children. Our dentists are also qualified to administer all levels of sedation dentistry when necessary. If you have a child with special needs, we invite you to schedule an appointment with us. Let us work together to ensure a lifetime of healthy smiles for your child.
Posted on behalf of Pediatric Dental Team
2010 South Juniper Street
Philadelphia, PA 19148
Phone: 215-334-3490
Mon: 8:00AM – 4:30PM
Tues: 8:00AM – 4:30PM
Wed: 8:00AM – 4:30PM
Thu: 8:00AM – 4:30PM
Fri: 8:00AM – 1:00PM