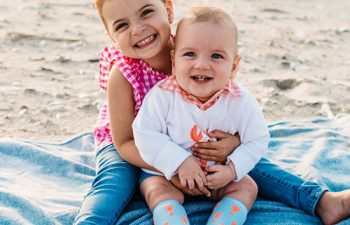 Summer is a time to kick back and relax. Dental problems, however, can quickly ruin your plans to sleep in or enjoy your vacation. To avoid unexpected tooth pain and a disrupted summer break, we encourage patients to follow these tips for protecting their smile:
#1 Drink more water.
It can get hot outside. Not only does your body need plenty of water, but your teeth do too. When your mouth is dry, it becomes a breeding ground for bacteria and acidic waste. It also makes it more likely to have sugary foods and drinks stuck on your teeth. Go ahead and increase your water intake this summer to help wash away harmful debris from your pearly whites as well as trigger better saliva production for cavity prevention.
#2 Don't chomp ice.
It may be tempting to chomp on a cup of ice to stay cool during a hot summer day. However, this oral habit can quickly backfire. Ice chewing can fracture the enamel of your teeth or compromise your previous dental work.
#3 Limit sugary foods and drinks.
It is common to indulge in more treats and sweet beverages during the summer compared to other times of the year. However, be mindful of what those high sugar foods and drinks are doing to your teeth over time. Whether it is a glass of lemonade, ice cream or a popsicle, these summer treats contain high amounts of sugar that can accumulate on your teeth and cause decay.
#4 Don't skip your brushing routine.
You may be turning off your alarm clock this summer, but don't retire your toothbrush. In fact, brushing and flossing can become even more important during a lazy, sweet-filled summer. We are all about kicking back and taking a break from routine during this time of the year, but don't let your dental care routine be included.
At The Pediatric Dental Team, we value the importance of a fun summer with lots of memories for kids. However, we want to remind families in Philadelphia that we are still here to take care of your smile. If you are concerned that your child has a dental problem, let us address it promptly – before you leave for your summer vacation!
Posted on behalf of Pediatric Dental Team
2010 South Juniper Street
Philadelphia, PA 19148
Phone: 215-334-3490
Mon: 8:00AM – 4:30PM
Tues: 8:00AM – 4:30PM
Wed: 8:00AM – 4:30PM
Thu: 8:00AM – 4:30PM
Fri: 8:00AM – 1:00PM