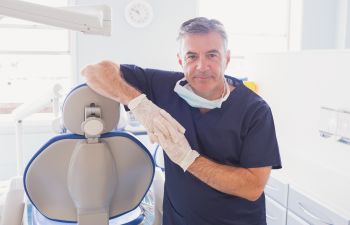 If you have a child with a chronic illness, we know your day-to-day life is filled with many challenges. Unfortunately, it is common for preventative dental care to take a back seat amongst other pressing needs. While oral care may be difficult or cumbersome for a child with special needs or chronic illness, we encourage caregivers to make cavity prevention a higher priority. Tooth decay is a serious dental disease that can cause unnecessary discomfort for your child and even impact their whole-body health if it is neglected.
The Increased Risk of Dental Problems
Chronically ill children are typically considered at a greater risk for oral health problems than those who are healthy, especially when it comes to tooth decay. This oral health problem develops when oral hygiene is performed properly or frequently. Kids with chronic medical conditions often have significant obstacles to their dental hygiene routine that can leave them vulnerable to cavities, including the following:
Physical, mental or behavioral impairment in ability to brush and floss
Medication side effect that causes dry mouth (saliva is essential for neutralizing oral acids)
Heightened gag reflex
Poor diet of foods that are high in carbs and sugars
Preventing Tooth Decay in Your Chronically Ill Child
The good news is that cavities are absolutely preventable, even in those with long-term health conditions. At Pediatric Dental Team, we recommend the following oral health strategies for caregivers:
Don't Skip Dental Visits – Professional dental cleanings twice a year are paramount to a healthy smile. Let us know ahead of time, but we can accommodate children with special needs!
Consider Sealants and Fluoride – These are quick and easy treatments at your dental office that can go a long way in protecting at-risk teeth.
Address Dry Mouth – Whether it is changing the medication that is causing dry mouth or adding xylitol gum to stimulate more saliva production, it is important to treat xerostomia in young patients.
Pay Attention to Diet – it is not uncommon for chronically ill children to suffer from appetite challenges. However, before you resort to the most calorie-dense food option, consider the impact that these sugary or starchy foods could have on their dental health.
Purchase Special Dental Hygiene Tools – There are many over-the-counter tools that make brushing and flossing easier, such as water flossers and electronic toothbrushes.
At Pediatric Dental Team, we welcome the opportunity to treat all children. If your child has a medical condition that is putting their oral health at risk, we can help. In fact, we are happy to work with your child's pediatrician if necessary. Call our Philadelphia office today.
Posted on behalf of Pediatric Dental Team
2010 South Juniper Street
Philadelphia, PA 19148
Phone: 215-334-3490
Mon: 8:00AM – 4:30PM
Tues: 8:00AM – 4:30PM
Wed: 8:00AM – 4:30PM
Thu: 8:00AM – 4:30PM
Fri: 8:00AM – 1:00PM