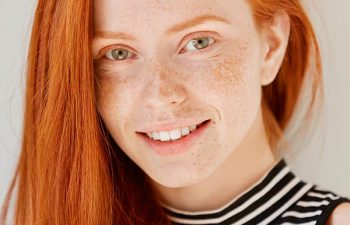 When it comes to wisdom teeth, the most popular topic of conversation pertains to having them removed. This is because these third set of molars are known for causing more harm than good. While there are a select number of patients that are lucky enough to have wisdom teeth that come in straight and without hassle, many more will show signs of concern.
Wisdom teeth extraction is a common procedure performed for patients in their late teens to early adulthood. It is often a proactive means to help patients avoid the perils of wisdom teeth impaction. Wisdom teeth become impacted when there is not enough space in the mouth for them to emerge properly. This may cause them to be blocked by neighboring teeth, stuck in the bone or even turn horizontally in an effort to push through. It is possible to have an impacted wisdom tooth and not experience symptoms. However, it is more common to suffer the following types of problems with impacted wisdom teeth.
If your wisdom tooth only partially erupted through the gumline, it can be very challenging to clean. The area becomes extra vulnerable to food particle buildup and bacteria accumulation. In result, infection can develop around the tooth or cavities can form on the portion of the tooth that is above the gumline.
In some cases, a flap of gum tissue forms over the partially erupted tooth. This is a prime target for harboring bacteria. Patients may suffer from an infection called pericoronitis and/or have painful pus-filled cysts on their gums.
What if your impacted tooth stays below the gum line? Will you have any problems? Unfortunately, yes. A horizontal wisdom tooth that is stuck below the gum line can come in contact with the nerves of neighboring teeth – not a pleasant sensation! In addition, teeth impacted below the gum line can also cause jawbone damage.
At The Pediatric Dental Team, we are equipped to care for both your toddler and your teenager. When it comes to adolescent dental care, we make it a primary focus to watch for troubled wisdom teeth. In most cases, we can recommend extraction before any disruptive symptoms present themselves.
Posted on behalf of Pediatric Dental Team
2010 South Juniper Street
Philadelphia, PA 19148
Phone: 215-334-3490
Mon: 8:00AM – 4:30PM
Tues: 8:00AM – 4:30PM
Wed: 8:00AM – 4:30PM
Thu: 8:00AM – 4:30PM
Fri: 8:00AM – 1:00PM