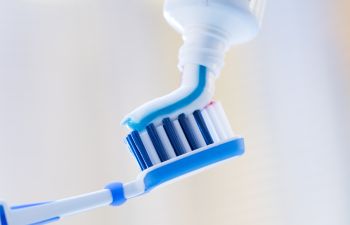 How do your kids view tooth brushing? Do they consider it a chore like making their bed or taking out the trash? At The Pediatric Dental Team, we want to help parents change the way their children approach dental hygiene. Taking care of your teeth and gums not only promotes a prettier smile, but it can also protect your whole-body health. Most importantly, strong oral care habits can help your family avoid tooth pain and extra dental visits.
Starting early is key. At a very young age, we encourage you to make tooth brushing a fun and positive activity in your household. Getting your little ones into a good oral hygiene habit can definitely be tricky, but these tips can help make teeth brushing a more kid-friendly affair:
Let them pick a cool toothbrush/toothpaste. This will help engage them in the habit and gives them a bigger sense of control over the process. Plus, they'll have way more fun brushing when a superhero or princess is on their toothbrush or toothpaste.
Turn it into a game, and make it fun. Whether it's timing them to see who can brush the longest (aim for two minutes), singing a fun brushing song, or encouraging them to make toothpaste bubbles, try to make teeth-brushing something they'll look forward to rather than avoid. You can also let your child brush your teeth or their favorite stuffed animals.
Show them how enthusiastic you are. Excitement is contagious, especially for kids. If they see how enthusiastic you are about tooth brushing, he or she will want to join in on the fun. Then you can have them join you and brush together.
And when your kiddos do successfully brush their teeth, make sure to offer positive reinforcement, or a small reward. This helps to encourage and develop strong oral care habits that will last them a lifetime.
Establishing a positive association with oral care can be one of the most beneficial things you do as a parent. While brushing and flossing at home are critical for optimal pediatric dental health, we also need you to schedule professional cleanings and checkups every six months. Call The Pediatric Dental team today to book your routine dental visit.
Posted on behalf of Pediatric Dental Team
2010 South Juniper Street
Philadelphia, PA 19148
Phone: 215-334-3490
Mon: 8:00AM – 4:30PM
Tues: 8:00AM – 4:30PM
Wed: 8:00AM – 4:30PM
Thu: 8:00AM – 4:30PM
Fri: 8:00AM – 1:00PM