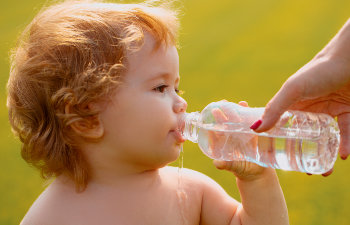 As parents, we always strive to provide the best care for our children, and that includes their oral health. Establishing good dental habits early on is crucial for your child's overall well-being. At The Pediatric Dental Team, we love educating patents about the importance of toddler dental care and how to help them navigate this important aspect of their child's development.
The Importance of Early Dental Care
Many parents may wonder why dental care is necessary for toddlers who still have their baby teeth. However, proper oral hygiene practices from an early age set the foundation for a lifetime of healthy teeth and gums. Baby teeth play a vital role in your child's development, aiding in speech development, proper chewing, and guiding permanent teeth into their correct positions. Neglecting toddler dental care can lead to various dental issues and even impact their overall health.
Establishing a Dental Routine
Start practicing good dental hygiene habits as soon as your child's first tooth emerges. Here are some essential steps to follow:
Toothbrush and Toothpaste: Use a soft-bristled toothbrush and a small smear of fluoride toothpaste (about the size of a grain of rice) to gently brush your child's teeth twice a day. Encourage them to spit out the toothpaste but avoid rinsing with water to maximize fluoride benefits.
Flossing: Begin flossing your child's teeth as soon as they have two teeth that touch each other. Use a child-friendly flossing tool or a floss pick to gently clean between the teeth, removing any food particles or plaque buildup.
Dental Visits: Schedule your child's first dental visit by their first birthday or within six months of their first tooth eruption. Regular dental check-ups allow the dentist to monitor your child's oral health, identify any potential issues early on, and provide guidance on proper dental care techniques.
Nutrition and Dental Health
A well-balanced diet plays a significant role in your toddler's dental health. Here are a few tips to ensure a tooth-friendly diet:
Limit Sugary Foods and Drinks: Minimize your child's intake of sugary snacks, candies, and beverages. Sugar contributes to tooth decay and cavities. Instead, offer healthier alternatives like fresh fruits, vegetables, and water.
Avoid Prolonged Bottle or Sippy Cup Use: Extended exposure to sugary liquids (such as juice or milk) from a bottle or sippy cup can lead to "baby bottle tooth decay." Encourage your child to use a regular cup by their first birthday and limit the consumption of sugary drinks.
Encourage Water Consumption: Promote water as the primary beverage for your toddler. Water helps rinse the mouth, prevents dryness, and aids in saliva production, which protects against tooth decay.
Injury Prevention
Toddlers are naturally active and prone to accidents. Take precautions to prevent dental injuries:
Childproof Your Home: Ensure your home is safe by securing furniture, covering sharp corners, and using safety gates to prevent falls.
Use Mouthguards: If your child participates in sports or activities with a risk of dental injury, such as biking or skating, ensure they wear a properly fitted mouthguard.
Be Mindful of Chewing Habits: Discourage habits such as thumb sucking, pacifier use, or prolonged bottle feeding as these can affect the alignment of your child's teeth and jaw.
Ask a Trusted Pediatric Dentist in Philadelphia
Caring for your toddler's dental health sets the stage for a lifetime of healthy smiles. By establishing good oral hygiene habits, visiting The Pediatric Dental Team regularly, promoting a tooth-friendly diet, and taking precautions to prevent dental injuries, parents can help their children maintain optimal oral health. Remember, a healthy smile contributes to your child's overall well-being and confidence. If you have any questions or concerns about toddler dental care, we'd love to help you at The Pediatric Dental Team in Philadelphia.
Posted on behalf of Pediatric Dental Team
2010 South Juniper Street
Philadelphia, PA 19148
Phone: 215-334-3490
Mon: 8:00AM – 4:30PM
Tues: 8:00AM – 4:30PM
Wed: 8:00AM – 4:30PM
Thu: 8:00AM – 4:30PM
Fri: 8:00AM – 1:00PM