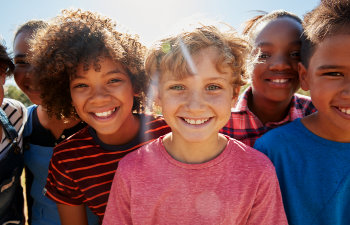 As parents, we want the best for our children, including a successful academic journey. While we focus on providing them with proper education and a supportive environment, we often overlook the impact of oral health on their learning experiences. At The Pediatric Dental Team, we believe that a healthy smile goes hand in hand with a bright mind. Let's explore how dental issues can interfere with learning at school and what we can do to ensure our children's oral health supports their educational success.
The Hidden Link Between Oral Health and Learning
It may come as a surprise, but oral health and academic performance are closely connected. Dental issues can affect children's ability to focus, concentrate, and fully engage in their learning activities. Here are some ways dental problems can interfere with their educational journey:
Pain and Discomfort: Toothaches, cavities, and gum infections can cause significant pain and discomfort. This discomfort can distract children, making it difficult for them to pay attention and participate actively in class.
Sleep Disruption: Dental issues like teeth grinding (bruxism) or sleep apnea can lead to poor quality sleep, leaving children feeling tired and fatigued during school hours. This lack of rest can hinder their ability to concentrate and retain information.
Speech Impediments: Oral health problems, such as misaligned teeth or speech impediments resulting from dental issues, can impact a child's communication skills and their confidence to participate in class discussions.
Absenteeism: Frequent dental problems can lead to missed school days for dental appointments or due to oral health-related illnesses, resulting in gaps in learning and falling behind in studies.
Self-Esteem and Social Interaction: Dental issues that affect a child's smile may lead to a decrease in self-esteem and self-confidence. This can impact their social interactions and willingness to engage with peers and teachers.
Prevention and Solutions: Nurturing Healthy Smiles for Successful Learning
As parents and caregivers, we can take proactive steps to ensure our children's oral health supports their learning journey:
Regular Dental Check-ups: Schedule regular dental check-ups and cleanings with The Pediatric Dental Team. Early detection and prevention of dental issues can help avoid disruptions to their education.
Educate and Encourage: Teach children about the importance of good oral hygiene practices, including brushing, flossing, and a balanced diet. Encourage them to take responsibility for their oral health.
Healthy Snacking: Limit sugary snacks and beverages, especially during school hours. Instead, encourage healthy alternatives like fruits, vegetables, and water to support dental health and overall well-being.
Mouthguard for Sports: If your child participates in sports, ensure they wear a custom-fitted mouthguard to protect their teeth from potential injuries.
Address Dental Anxiety: If your child experiences dental anxiety, communicate openly with our caring dental team. We will work together to make their dental visits comfortable and positive experiences.
Empowering Our Children for a Bright Future
At The Pediatric Dental Team, we understand the integral role oral health plays in a child's overall well-being and academic success. Our dedicated team is committed to providing compassionate dental care, nurturing healthy smiles that set the foundation for a bright and successful future.
By prioritizing oral health, we can empower our children to thrive in their educational journey, confident in their smiles and ready to embrace every learning opportunity that comes their way.
Posted on behalf of Pediatric Dental Team
2010 South Juniper Street
Philadelphia, PA 19148
Phone: 215-334-3490
Mon: 8:00AM – 4:30PM
Tues: 8:00AM – 4:30PM
Wed: 8:00AM – 4:30PM
Thu: 8:00AM – 4:30PM
Fri: 8:00AM – 1:00PM