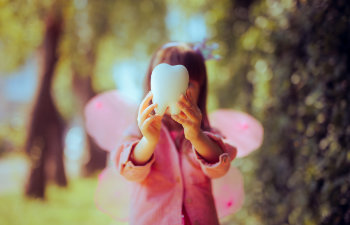 As parents, we all want the best for our children, and that includes ensuring they have a healthy, bright smile. Cavities are a common concern for young teeth, and while regular brushing, flossing, and dental check-ups are crucial, there's another tool in the dental toolbox that can offer additional protection: dental sealants. The Pediatric Dental Team in Philly is excited to shed some light on this preventive measure and provide compelling statistics about their effectiveness.
What are Dental Sealants?
Dental sealants are thin, protective coatings made from plastic or other dental materials that adhere to the chewing surfaces of the back teeth. This barrier effectively seals off grooves and crannies where food particles and bacteria can hide, thus reducing the risk of cavities.
Dental Sealants: The Stats Speak for Themselves
To understand the impact dental sealants can have, let's delve into some numbers:
Reduction in Cavities: According to the Centers for Disease Control and Prevention (CDC), dental sealants can prevent 80% of cavities for two years after application and continue to protect against 50% of cavities for up to four years.
Longevity: While the effectiveness of sealants decreases slightly over time, they can remain on teeth for up to 9 years, offering long-lasting protection during the cavity-prone years of childhood.
Underutilization: Despite their benefits, the CDC also notes that only 43% of 6-11 year-olds have dental sealants. This means many children are missing out on this beneficial protective measure.
Why Consider Dental Sealants for Your Child?
Let's face it; children aren't always meticulous with their brushing habits. Sealants offer a practical adaptation to this behavior, acting as a safety net that provides protection even when their brushing isn't up to par. Moreover, from a financial perspective, sealants are a cost-effective choice. Treating a cavity can cost considerably more than the preventive measure of applying a sealant, meaning in the long run, parents could face fewer dental bills. The procedure to apply sealants is straightforward — it's quick, painless, and non-invasive. This simplicity ensures that most children tolerate it well, offering a stress-free experience for both them and their parents. Lastly, every parent knows the weight of worry for their child's well-being. Knowing there's an added layer of protection on your child's teeth undoubtedly brings peace of mind.
Book Your Child's Sealants in Philly
Dental sealants are a fantastic tool in the fight against childhood cavities. The evidence and statistics underscore their effectiveness in safeguarding young smiles against decay. At The Pediatric Dental Team in Philly, our goal is to give every child the best start in their oral health journey. We're here to answer any questions you might have about dental sealants or any other pediatric dental concerns.
Posted on behalf of Pediatric Dental Team
2010 South Juniper Street
Philadelphia, PA 19148
Phone: 215-334-3490
Mon: 8:00AM – 4:30PM
Tues: 8:00AM – 4:30PM
Wed: 8:00AM – 4:30PM
Thu: 8:00AM – 4:30PM
Fri: 8:00AM – 1:00PM